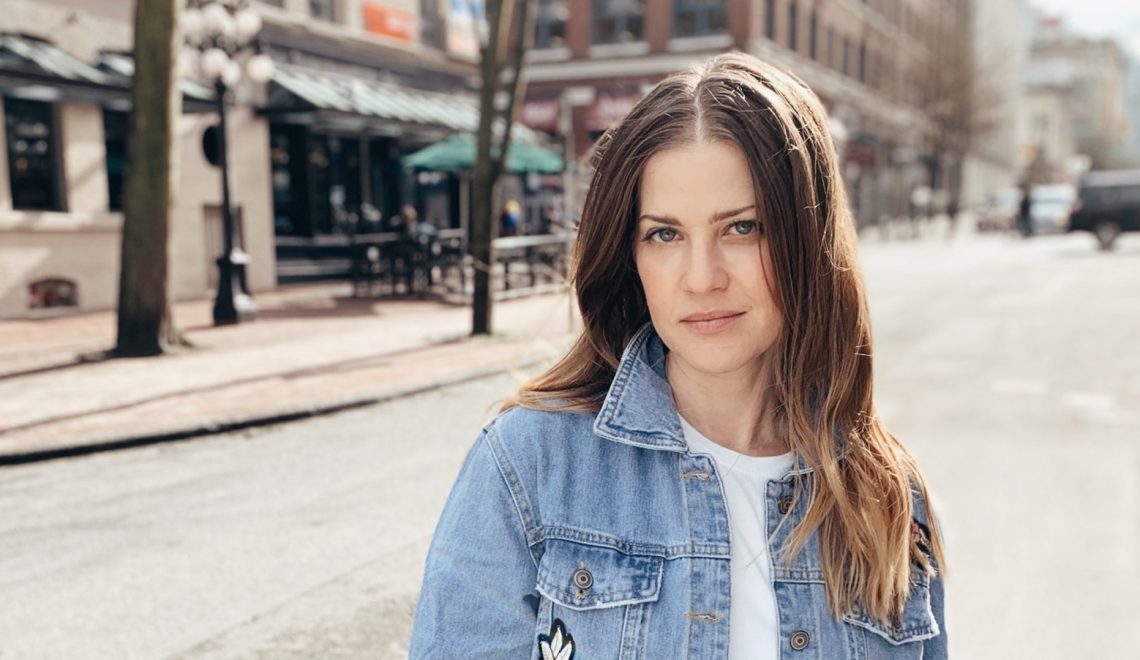 Interview with Actress, Tammy Gillis – Reignland
29 September 2021
|
by admin
Tammy Gillis is an award-winning actress and an indisputable talent powerhouse who has so far appeared in over 50 roles across a variety of acclaimed film and television projects. A chameleon of a performer, Tammy's talent covers all genres, including drama, comedy, sci-fi, thrillers, romance, and more. Her appearances include guest-starring and recurring roles on "Motive", "Supernatural", "Girlfriend's Guide to Divorce", "Once Upon A Time", the award-winning HBO comedy series "Less Than Kind", "The Arrangement", "Ghost Wars", "Van Helsing", "Siren" and many more. Was becoming an actress something you wanted to pursue from a young age?
I wasn't really aware that you could be an actor, that it was an option or actually a job. I was always performing in some capacity from a young age – making up skits and performing them, doing rope swings shows, competing in gymnastics, organ, and public speaking competitions. And then in high school, we were blessed with an English teacher, Mrs. Grimstead, who started a drama program and I was lucky to have performed in a number of school plays, which definitely ignited the spark!
You are known for your role as Deputy Marissa Staub on "Siren". With the show coming to an end, what would you like to say to your character about the last three years?
Wow. What a question. Marissa – I'm so honored to have walked in your shoes and proud that you held up to your values of protecting the town but also your loyalty to Dale. I really wish you would have finally achieved your dream of being Sheriff.
"It takes hard work, perseverance, and a strong belief in yourself. We get rejected all the time. It's hard to get back up sometimes. You have to be open and vulnerable with your work but have a strong armor to protect yourself.

Tammy Gillis
What are some memorable moments from the set of "Siren" you remember with joy?
We were so lucky to be part of such a special cast and crew – so many incredibly talented people. We truly became like family and most of us hang out and chat with one another on a regular basis still. There are so many amazing moments!! But some of my favorite moments are catching Ryn at the dock – such a win for Marissa! The big funeral scene, only because the majority of the cast was there and we actually had a lot of fun shooting it. And my very first day on set with Gil Birmingham, who plays Sheriff Dale – that day bonded me to him for life!
Who are some artists you would love to collaborate with on future projects?
I am open to collaborating with anyone! I love to create. I truly love what I do. I'm moving into doing some producing and during this pause, I've been working on doing more directing. I'd really love to work on a David Fincher project, John Wells is someone I've had in mind for years, David E. Kelly, Reese Witherspoon, Shonda Rhimes, Jenni Kohan, the list can go on and on!
What are some movies that made you fall in love with acting growing up?
One of my all-time favorite movies in Annie. I loved Dirty Dancing. Any of the John Hughes movies. Also, remember watching a lot of Disney as a kid.
What are some things you hope to cross off your bucket list once everything goes back to normal?
I'd like to travel more. Greece has been on my list for years. Paris, the south of France. Travel. Collect more adventures and memories.
What are some causes that are dear to your heart and hope to bring awareness to in the future through your platforms?
I am a huge supporter of Women in Film and have been a member of the Vancouver Women in Film and Television group and a mentor to up and coming actresses for years now. The second project I directed was 99% female crew and cast! The past couple of months have been a huge eye-opener and I'm really thinking about how I can contribute with my voice to a variety of issues in the future. What really hit hard was Chadwick Boseman passing away recently from colon cancer. What a tremendous artist and person he was. He made such an impact on the world. My mom also passed away from colon cancer and she made such a tremendous impact on our small community. Colon cancer is such an unspoken disease. I have had to fight for every colonoscopy I've requested and I want to try and help raise awareness.
What is is the best advice you have gotten and from whom?
Don't give up!!!! You will continue to work when you are 40 and work so much more!!! (that is from our queen, our mother Rena Owen from Siren!!! So much love for you Rena!!!)
What do you hope to achieve through your art?
Giving someone a laugh or a good cry. Letting someone feel. Letting someone go on a journey. Inspiring someone. I feel that entertainment is always important, it can transport you from your current circumstance to a whole new world. Entertainment has been so important during this time. It's amazing to see that what we do really does make a difference in people's lives.
What is the biggest misconception people have about your job?
That it's easy. That anyone can do it. That it will happen overnight. It takes hard work, perseverance, and a strong belief in yourself. We get rejected all the time. It's hard to get back up sometimes. You have to be open and vulnerable with your work but have a strong armor to protect yourself.
What advice do you have for aspiring actors who want to follow in your footsteps?
Know that it will take a lot of hard work and time. But if you love it and you believe in yourself, you CAN DO IT! If a door is closed, there is a window open somewhere!!
What type of character do you hope to portray in the future?
I'm always open to anything. I am a chameleon!!! I have been careful to constantly reinvent myself so I'm never stuck in one box or there's never a role that someone might think I'm not right for. Give me a shot, I'll probably surprise you.
What are your plans for the future?
I have a couple of projects that I have been developing as a producer and am working on doing more directing BUT I am so happy to share with you that I just booked a new project and will be starting to film shortly!! (hint – rom/com and I love a rom/com!!) I am so excited about this one. Stay tuned.
Photos by Gelsea Mae
Words by Violeta Nicola
CONNECT: