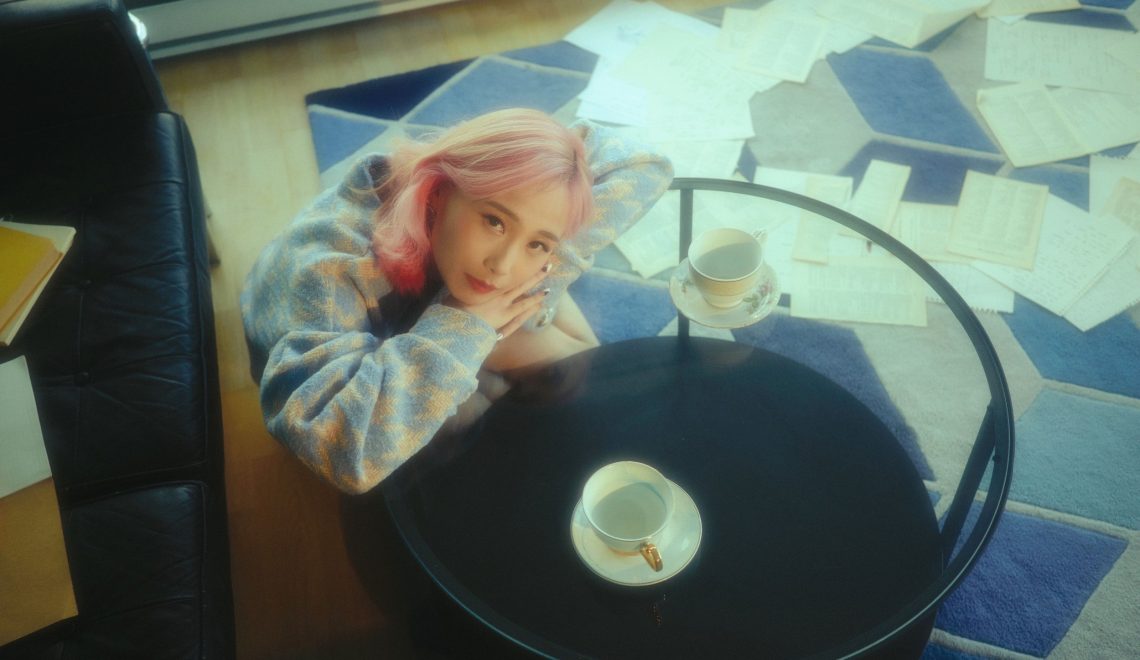 CINDY ZHANG: a soulful star in the making – Reignland
29 September 2021
|
by admin
When did you fall in love with your voice?
I think I'm still learning to develop a healthy relationship with my voice and there are a lot of areas for improvement. When I was younger, I always thought singing was all about demonstrating skill and belting high notes. Nowadays I think about how I can use my voice to tell a story—and that means showing restraint and making room for the song to grow. Taking lessons with a singer named Jessica Louise this year also really shaped my voice to be more dynamic.
What is it about Jazz that inspires your music? The chord progressions I use are largely inspired by jazz. The first chords I learned on guitar were jazz chords, and that's what I mainly use to build my songs. My singing style is also influenced by a lot of female jazz vocalists like Melody Gardot, Emilie-Claire Barlow, and Ella Fitzgerald. Improvisation is another aspect of jazz that I can't overlook in my music. I love making room in my songs for piano fills or a guitar solo to keep the listener engaged.
How was it being a part of an a cappella group in college? It seems so awesome.
I think a cappella has a reputation for being really poppy and theatrical, but it's actually a really challenging genre! When you're relying on only human voices to create a full arrangement, everything becomes really volatile. Even though a cappella is really hard, I made a lot of friends in school from the community and gained a lot of experience creating vocal arrangements as my group's music director. There were so many great singers in my group!
Is it easier or harder to perform a cappella?
Definitely harder! Staying in tune and in time can be a challenge without any instruments, and it takes a lot of rehearsal time and trust in your group members to deliver a good performance. It's almost the opposite of jazz—where musicians can rehearse 20 minutes before a show and improvise as the song is being performed.
How was it working with Grammy-winning producer Kau Kenyatta and what did you learn?
Kamau is one of the kindest and most open-minded teachers I've worked with, and I was really inspired by how he saw beauty in music of all genres. Growing up studying classical music, mistakes and wrong notes were always frowned upon. Kamau taught me to focus on being spontaneous and dynamic in my performance, rather on being perfect. On the technical side, I learned a lot about jazz theory from him. Being in the jazz performance class also taught me how to arrange music for a rhythm section, horns, and vocals.
Your single, 'Off My Feet', is such a beautiful and lush track. You have such a soulful voice. What's the story behind the track?
Thank you! A lot of the lush nature of the song came from the producer Natty Reeves and the keys player Suwon Yim. This song is about how at the start of a relationship, the excitement of something new can often make you lose track of everything else and overlook the red flags. During the time wrote it, I saw myself demoting other priorities like work, family, and friends in order to spend time with someone else. The lyrics are about how all aspects of my life were altered and how I was thrown off my original path.
Can you tell me about your debut album, 'Voice Memos'?
"Voice Memos" is a set of songs that showcases a bit of all my musical influences. It's a mix of R&B, Neo-Soul, Jazz, and even the K-pop I grew up listening to. It's titled "Voice Memos" because all the songs on the album started from a voice memo. I've become really awful these past few years at writing everything down, and the voice memos app was what I had used to write all my songs. It's scheduled to be out on October 16th, 2020. You can pre-save/pre-order the album here!
What was the journey like leading up to this debut?
The journey was definitely not straightforward. After graduating and starting a new full-time job, I thought my relationship with music would come to an end. I woke up in a new city where I had no friends to play music with and as a singer I felt hopeless. I'm fortunate to have made the decision to learn guitar 3 years ago and to rely on myself as the accompanist. This year, because of the lockdown caused by COVID, I decided to spend my time learning how to record and brushed up on some basic production skills. I was lucky to have met a lot of musicians on social media and through mutual friends to help me finish my tracks.
The transitions in your single, 'Off My Feet' are so dreamy. Can we expect that on the album?
Thank you! It was a challenge to decide how to make sense of all the different sections of the song, but I think it turned out to be a unique track in the end! You can definitely expect songs that swell throughout the album. There are songs that start out very sparse and grow to be very lush.
What was your favorite song on the album and what was the hardest to record?
I think "Coffee" (the last single of my album) is my favorite song. It's a song that I produced myself and something that I started working on since 2017. Even though the lyrics are sad, there is a nostalgic and bittersweet undertone in the instrumentation. I also love that there are real drums and an upright bass on the track! I think "Off My Feet" was actually the hardest to record, mostly because some of the chord changes made singing vocal harmonies really challenging.
What have you learned about yourself while making this album?
So much! I've learned that there are millions of tiny decisions that go into making a single song. I've also learned not to become too attached to parts of a track that were the hardest to create, when and to subtract you need to. Most importantly I've learned how to be patient with myself and others. When you worked so hard on something for so long, you start to crave that instant overnight success—but that rarely happens and it takes time to develop your craft and for others to discover/fully connect with your music.
PRE-ORDER THE ALBUM
https://lnk.to/voicememos
CONNECT
https://www.cindyzmusic.com/