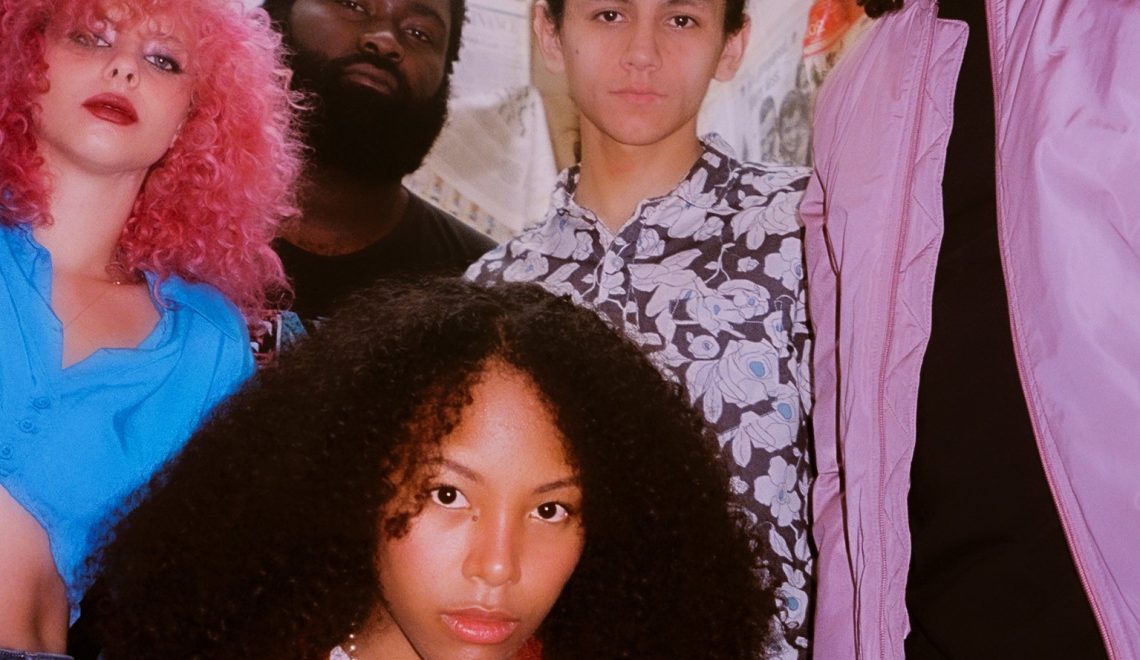 AN INTERVIEW WITH ASIA of ASIATICA – Reignland
29 November 2021
|
by admin
You've already released an EP, Aprilia Ave, are there any plans to release more projects? Perhaps an album?
We're planning on releasing a project or projects, it's just in the works. The sound has definitely grown since Aprilia Ave. We added some really great musicians to the band and they're definitely developing our sound into something magnificent.
Recently, a song resurfaced by you and Steve Lacy. How was it working with him on that song?
The Night Howl was something we did on a whim. He had a song idea and he thought I could develop it a little more lyrically. I used my love for YA fiction novels to write the lyrics. I also love rock so I lived my rockstar dream with that song. That was during Steve's Rockstar Steve era. He's a dream to work with. He listened and respected what I had to say.
What inspired you to call your EP, Aprilia Ave?
Aprilia Ave is a street in Compton where I grew up and I would pass the street light everyday in 2018. I would pass it going to work and to the studio everyday and everyday, the light was green. I'm the type of person to take things as a sign so i thought it was a sign to go full in on this music thing.
You had the opportunity to open for Mayor Hawthorne at the Troubadour? How did that come about?
Make Out Music hit me up on instagram to do the show and I just had to say yes. I've seen my faves perform on that stage and I wanted to follow in their footsteps.
When you play your shows, is there a pre-show routine you do with yourself or your band?
Usually, we rehearse and or get drunk before a show. We like to have a good time but we also like to feel confident in our abilities to play a good show. Rehearsing before a show helps with our confidence.
How did you come up with the name Asiatica?
My friend Vanessa came up with the name one day. I was in the back of their car and they were playing with my name. I didn't intend for it to stick but it did.
Do you have any new music coming this year?
We are working on some new things now. Some may come by the end of this year but who knows honestly. We want to take our time to create something really cool.
What have you been up to with everything being on pause due to the COVID-19? What do you do to pass time by? Have you picked any new skills up?
I've been working on my mental health during this time. It's been hard really. Sitting with myself in quarantine has forced me to grow as a person. I don't hate it, I just wish it didn't hit me like a ton of bricks. I've been surfing to kind of pass the time. When I'm not making music, I'm probably surfing or lying in a corner somewhere.
You have a unique sense of style, who is your fashion icon?
Wow love that you think my style is unique. It mostly consists of hand-me-downs and clothes that aren't the right size for me. I used to try to model myself after my favorite people on tv but now I'm just into clothes I can wear. That's how I would describe my style.
You were part of a Tinder campaign called "Black Love Is", how did it feel to be part of it?
The Black Love Is film was the highlight of my year so far. It was amazing working with so many wonderful black people from all different backgrounds. I've made some pretty good friends filming it. It was also cool to see my face on tinder. It was a pretty crazy time for me. I felt significant for a second. It was nice.
GET HER MUSIC
CONNECT
https://twitter.com/asiamoya?lang=en