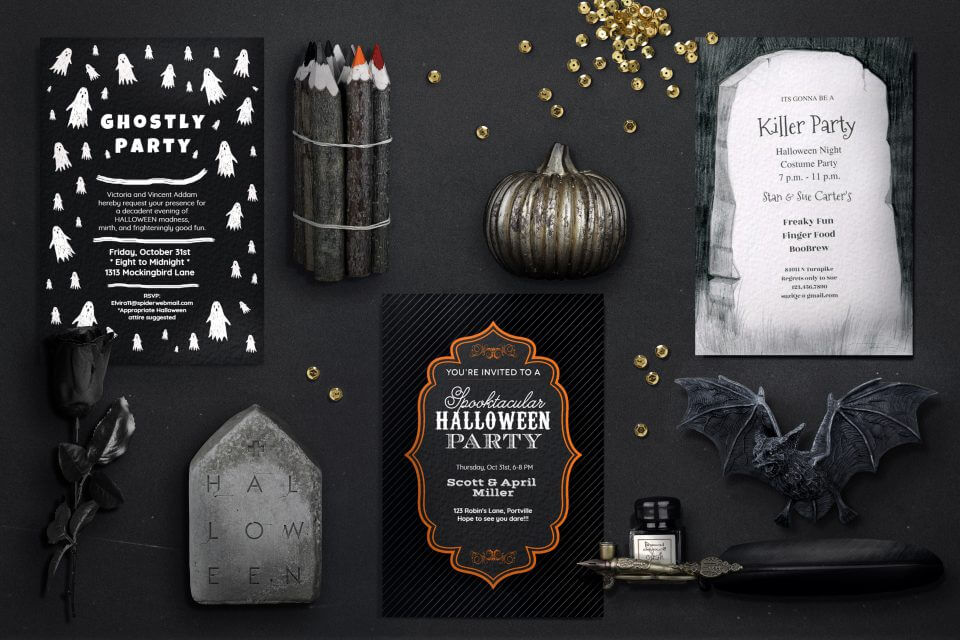 13 Tricks and Treats to Throwing the Best Halloween Party Ever – Reignland
12 September 2021
|
by admin
It's almost October, and you want to host a Halloween party for adults. But where do you begin the planning process? To ensure you have a killer Halloween party, start by making a checklist. Time and finalizing a theme are the two most common places people tell me they get stuck when planning a party. Before we start the planning process, let's share a bit about the history of Halloween. The origins of Halloween were known to exist in ancient Roman festivals where sacrifices, prayers, and food were presented to honor the dead. When the Romans occupied Celtic Britain, many of the activities were intertwined with the Celtic celebrations. Today, ancient customs have blended with modern traditions, and the reason behind today's practices have changed to be what they are today.The Medieval Church gave Christian meanings to the traditions rather than trying to eliminate old customs. The celebration of the Roman Festival of the Dead is from February to November 1, known as All Saint's Day or All Hallow. The term "hallows" means "holy people." Today, the holiday is celebrated on October 31st and is known as Halloween.
Let's plan your party! We have created a checklist to help you with time management and developing your theme. Here are 13 tricks and treats to throwing the best Halloween party ever! Happy Halloween party planning!
Start planning today. Start your list of who to invite and where to host your party.
Send out invitations. Once you start looking at invitations, it will help you to narrow down your Halloween theme.The invitations will set the foundation for the entire party.
Choose a themed cocktail. Pick a drink and give it a fun name such as Witches Brew, Vampire's Blood, or Devil's Punch.Don't forget to serve it out of a black cauldron.
Make a bubbling cauldron. Purchase about one pound of dry ice and place it in the bottom of a bowl, add hot water and watch it smoke and bubble.To keep bubbling effect lasting throughout the night, place the cauldron above Sterno, make sure your cauldron is not made of something that can't melt.
Candles. Scatter lots of votives candles around your party.Group multiple sized candles and place candelabras at gathering points to suggest where your guests should mingle, plus they create great ambiance.There are some tremendous fake candles options too.
Change out pictures. Take down pictures hung on the wall and replace them with scary photos. Place fake snakes and rats all around. Create bloody hand prints and bloody marks on mirrors using fake blood.
The ambiance. Change the lighting colors, add smoke and combine it with spooky music.Use a smoke machine and different color lights such as black lights, red, orange, and green bulbs.
Add a spooky body outline. Use masking tape to an outline of a body in a common gathering area. It will also help guests to move around the space as they look at all the décor.
Add motion censored Props. Set motion censored props somewhere that is unexpected for a little extra fright. Placing it in a dark area will help with the element of surprise.
Find some spooktacular games. Scour the internet for games to please your guests.There are many game options you could provide your guests.
Have bugs in your food. Gummy worms and bugs are easy to add on top of any dish and around the food table.
Document the night. Don't forget to take photos of the evening.Set up a backdrop with a few props to also encourage your guests to take pictures.
Remember to dress up. What would a Halloween party be if the host was not dressed in costume?
We would love for you to tag us on your photos so we can see how it turns out.
Words by Courtney Lutkus Owner of Simply Radiant Events